Topics to be Discussed:
How to communicate with ALL types of children
Examine a child. What's important!
Pediatric treatment planning
Pain-free freezing (tips & tricks you won't learn elsewhere)
Early childhood caries diagnosis and treatment
Analyze current prevention methods SDF, fluoride, xylitrol, sealants
How to prepare teeth for pulpotomy & stainless steel crowns
Aesthetic crowns
Evaluate and treat traumatic injuries in the primary and mixed dentition
Pediatric oral pathology
Joys of dental volunteering and how to get involved
Register at: www.ddsmasters.com/pediatric-dentistry-for-the-general-dentist/
About Dr. Dewji DMD, MS, Cert. Pedo., FRCDC, FCDSBC,
Diplomate of the American Board of Pediatric Dentistry
Dr. Dewji is a licensed Certified Specialist in Pediatric Dentistry in BC and NWT, and a Fellow of the Royal College of Dentists of Canada in Pediatric Dentistry. Dr. Dewji also became a Diplomate of the American Board of Pediatric Dentistry after completing all the qualifying exams. Outside of the office, Dr. Dewji was a clinical assistant professor of Faculty of Dentistry and actively engaged in teaching dental students at the University of British Columbia, and has won the best part-time teaching award in 2008 and 2010. He also gives lectures to various dental study clubs and dental societies.
How do GP's ramp up to treat orphans in just ONE day?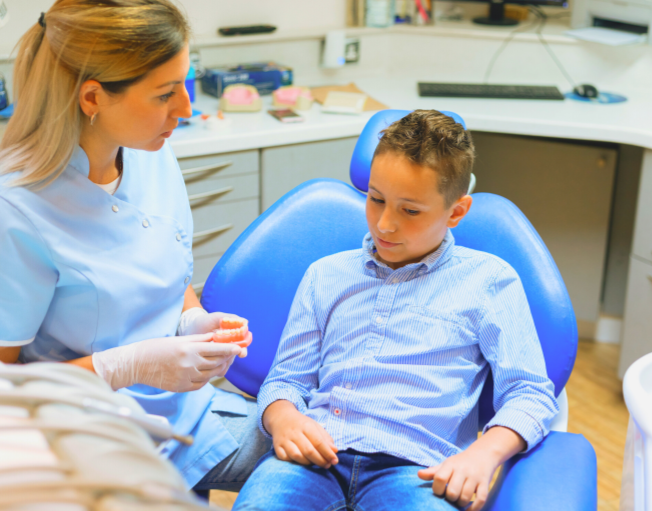 Presented By: Dr.Hasnain Dewji
Date: April 20, 2020
Time: 9:30 -5:30
Location: ONLINE
Price: $149.99
Sponsors


ACERO CROWNS IS PROUD TO OFFER A FULL LINE OF THE HIGHEST QUALITY PREFORMED STAINLESS STEEL AND ESTHETIC VENEERED CROWNS FOR CHILDREN.
Acero Crowns Advantage
Simplified universal numbering system crown label correspond to tooth number
Surgical-grade 316 stainless steel
User-friendly tray layout
Secure traycase
At Acero Crowns, we are constantly working to raise the bar on our products. If you have any questions, comments, or inquiries please let us know.

Thank you ACERO.
"As a practicing pediatric dentist, I have been utilizing preformed and crimped stainless steel crowns for several years. I have recently been introduced to ACERO stainless steel crowns, and I am impressed on many levels! I appreciate the detail that has gone into their creation, I appreciate their thoughtful crown identification system, I appreciate their quality control, and I appreciate their very competitive pricing. I highly recommend ACERO stainless steel crowns."
David Stewart, DDS
Pediatric Dentist; South Jordan, UT

I love Acero Crowns.
They fit with the best feeling "snap" in the industry. They're also labeled in an error-proof way, so stocking them is as easy as can be. Truly top-of-the-line quality at a great price!
Al Yamoah, DDS
Board Certified Pediatric Dentist Diplomate, American Board of Pediatric Dentistry

The quality and ease of use is unbeatable!
I have been practicing pediatric dentistry for over 18 years and have tried numerous brands of SSC's.
Acero crowns are the best SSCs I have used. The quality and ease of use is unbeatable! There's no need to trim or crimp the margins,
and the numbering system is well organized, leading to less clinical time.
Great customer service as well! I will continue to use Acero for years to come and will recommend them to anyone.
Peter Lim DDS
Dallas, TX, US
Really loved the quality of the crowns
I got 2 dental crowns from acero crowns to restore my son's front teeth from MINT Dentistry. I really loved the quality of the crowns. Thank you acero crowns for saving my kids smile.
Annie Jhon
Dallas, TX, US

The fit of the crowns is great, and the quality is excellent.
We have been using Acero Crowns for the last two years and could not be happier! The fit of the crowns is great, and the quality is excellent. Furthermore, the customer service is amazing. Communication is key to success, and it's great to know that we have a vendor that responds quickly and effectively and can help us navigate through any issues. I would definitely recommend Acero Crowns not only for the product itself, but for the people who stand behind the product.
Dr. William Pena, DMD
10021 Pines Blvd, Pembroke Pines, FL 33024, USA
Charity
Improving The World's Oral Health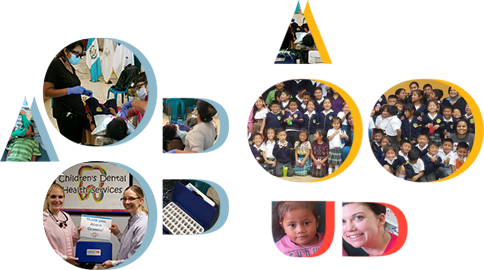 Customer influenced by our donation Children's Dental Health Services.
Know More